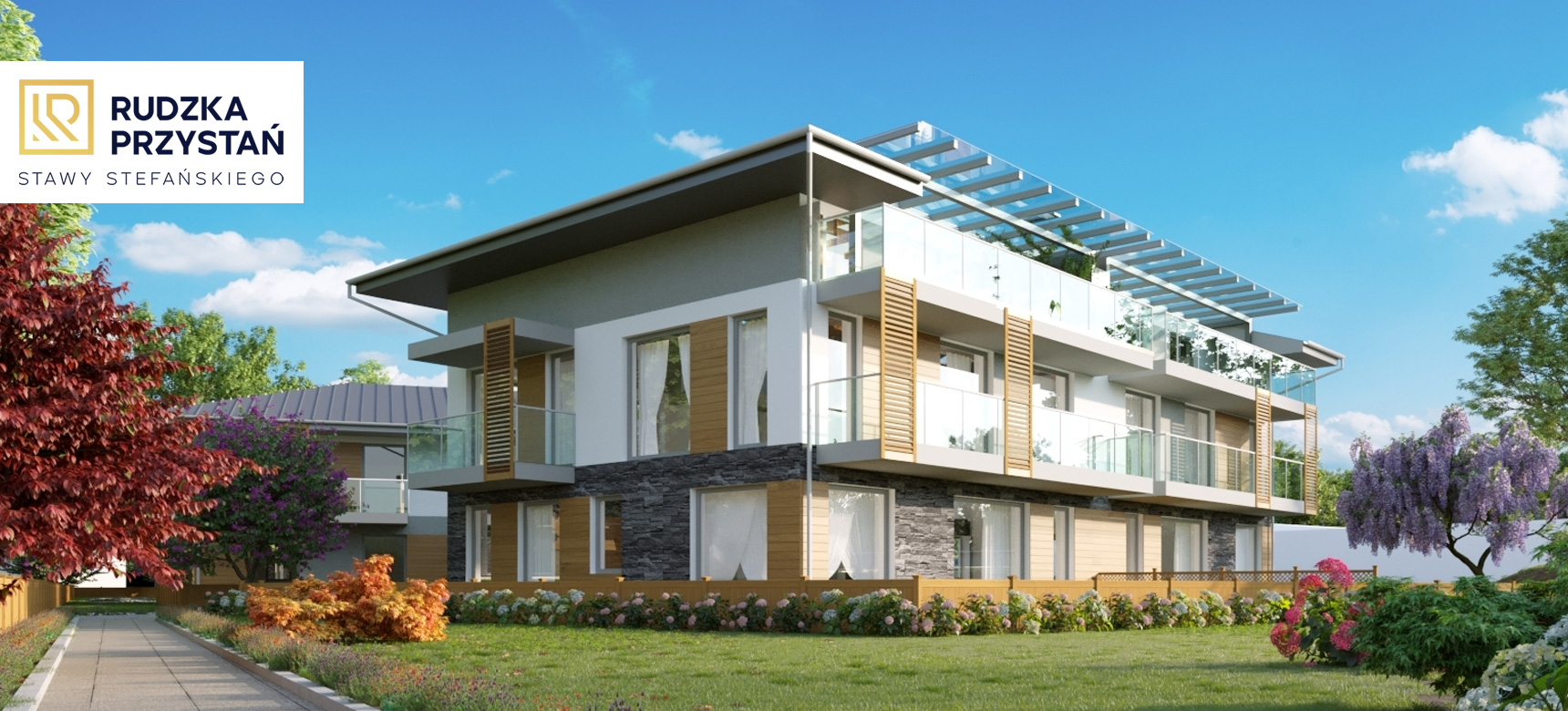 start
Q3 2021

end
1Q 2023

apartments
from 63 to 157 m2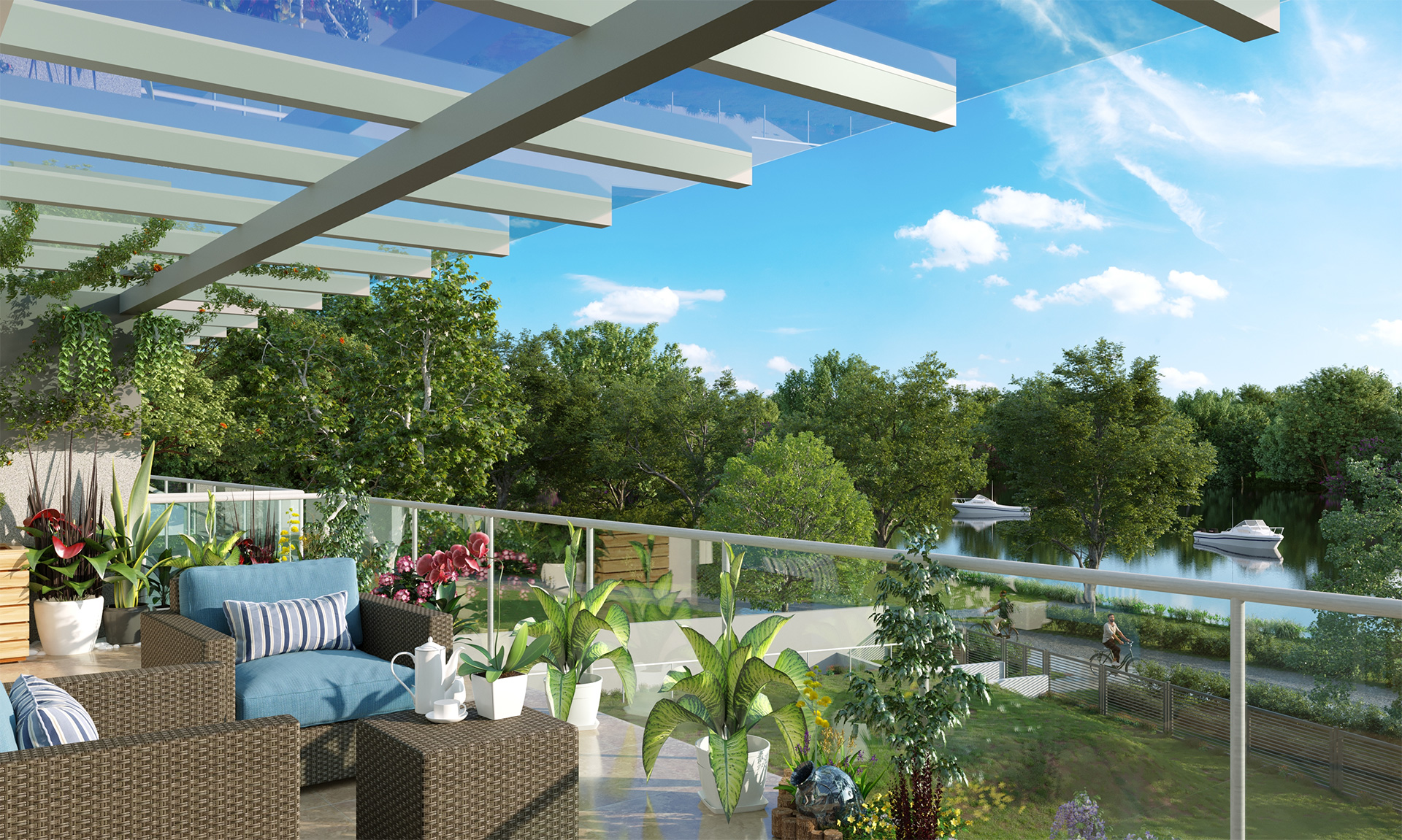 Contemporary architecture
Rudzka Przystań is a semi-detached contemporary buildings investment that is enclosed by nature. Design includes wide terraces and big windows to maximize natural light and provide exceptional views on nature and water reservoir. The 10 apartments are realized according to the highest standards. They are equipped with underfloor heating, recuperation, "smart home" package, video intercom, underground garage and are prepared for photovoltaic installation.
Silent haven from the hustle and bustle
Composition of advantages of house and apartment, city and open air, old trees and modern recreational infrastructure results in Rudzka Przystań's being a one-of-its-kind place. All of this provides our clients with an ideal place to live.

Leisure through whole year

Peacefulness by the water

Clean air

Daily haven after work

Surrounded by forests, parks and nature

Outstanding sunsets

Direct exits to the promenade at Stawy Stefańskiego

Low and intimate buildings

Park buffer zone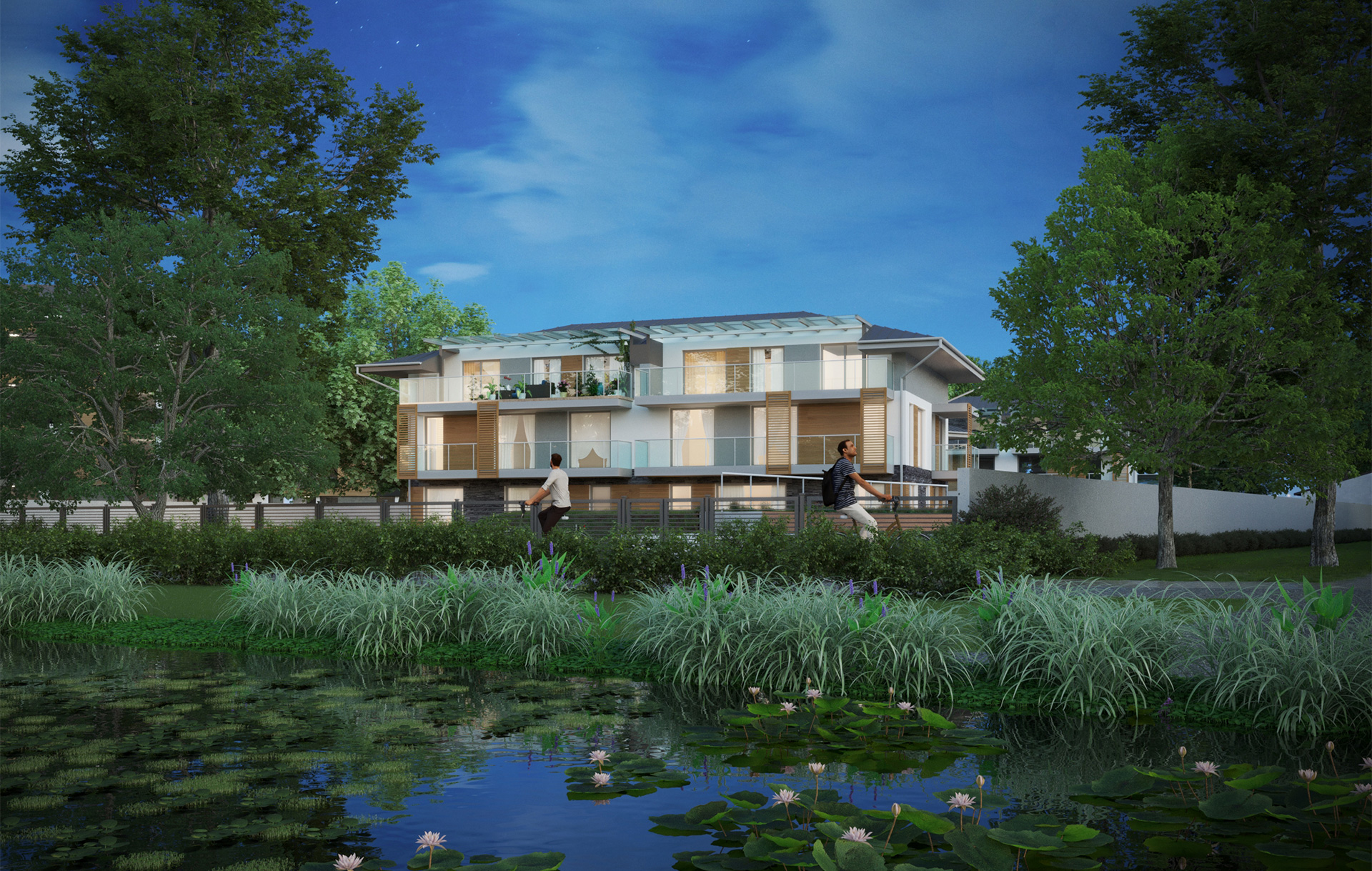 Our philosophy
To ensure complete privacy for the residents, each apartment has a separate entrance to the house, without common staircase. Our new investment, although completely immersed in nature, has excellent connections with the center of Łódź as well as exit routes to Wrocław, Katowice and Warsaw, thanks to connection with Rudzka Street. Nearby shopping complex, Port Łódź, provides comfortable access to all necessary retail and service points.
Visualization of the estate:
Visualization of the interior:
The location of Rudzka Przystań is truly unique: the estate is located by the water, among old trees, while the entrance to the property runs along the line of a private forest. By withdrawing the buildings from the street side, making them face the water side, and the use of afforestation as a buffer, we end up with an investment that is intimate and at the same time prestigious and charismatic. It is incomparable with any investment in the area.
The investment is located in Łódź, in the Górna district, at Rudzka 105a Street in the area of the "Ruda Willowa" nature and landscape complex - extremely valuable due to the natural, scenic and cultural landscape. The natural values of Rudzka Przystań are enhanced by the fast and efficient access to the centre of Łódź and a direct connection to the exit routes to Wrocław, Katowice and Warsaw.
The forest surrounding the entrance to the property will have an educational path and corners, as well as park benches with information boards about the Rudzki Forest and Stawy Stefańskiego.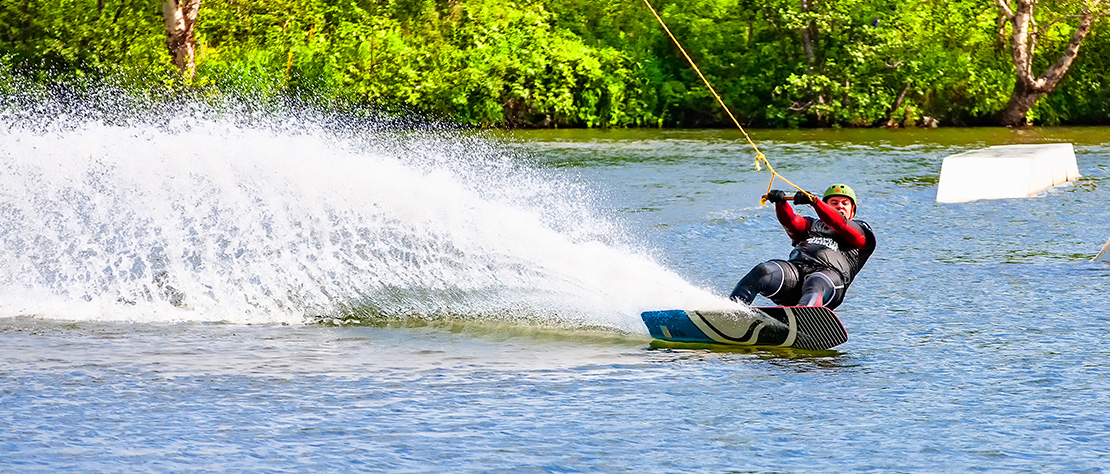 Rudzka Przystań is an ideal place for active people. The investment is located by the recreational complex Stawy Stefańskiego, which is the biggest water reservoir in Łódź, having the area of 11.4 ha, 1 km in length, 150 metres width and depth ranging from 1 to 4 metres. Around the pond there is a walking path for runners and fans of Nordic walking. We can also find there numerous cycling trails.
Nearby the investment there is a great water attraction called Wake & Roll Park (two-pillar water ski, wakeskate and wakeboard lift) with a marina where you can rent floating equipment (pedal boats, kayaks, boats). Moreover, there is a sandy beach with a pier, a spacious playground, a modern outdoor gym with 16 types of equipment, a beach volleyball court, barbecue areas and a pumptrack bike track.
In the summer season, we can enjoy a guarded municipal bathing beach.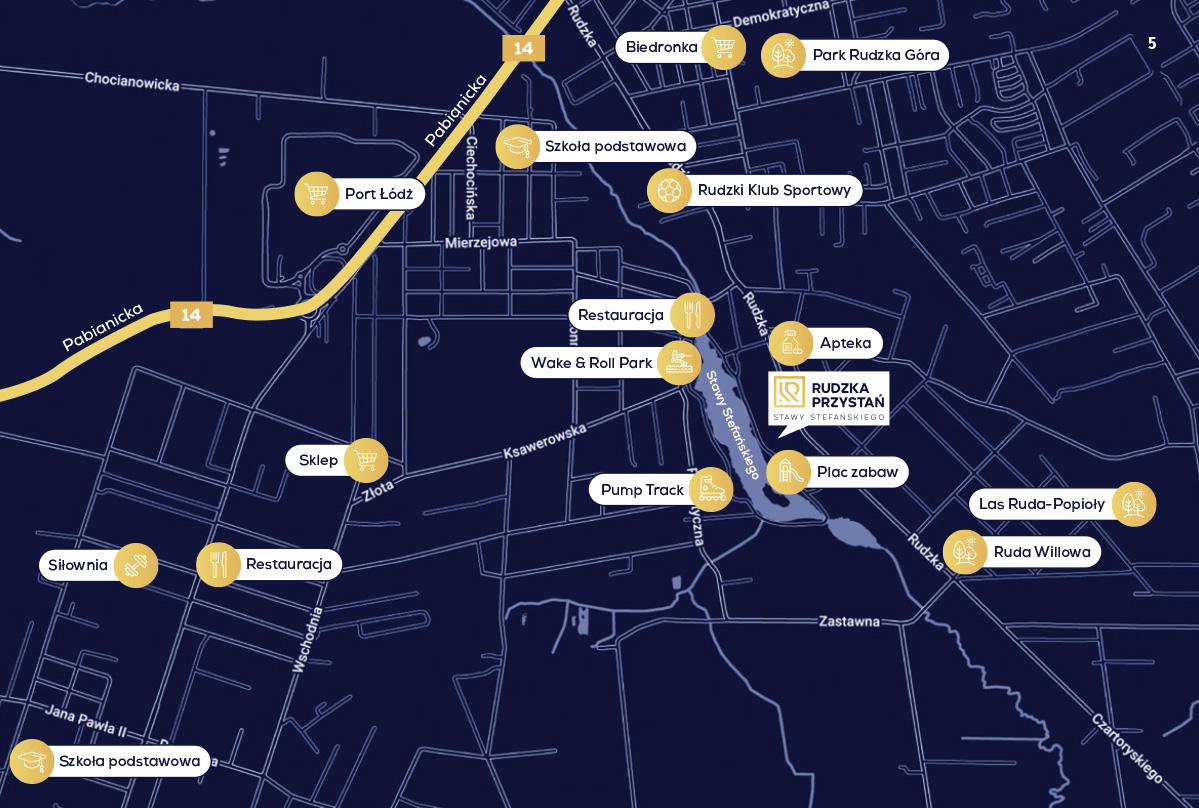 CONTACT US NOW!
Contact Details
Sales office
Ul. Obywatelska 128/152 lok. 7
94-104 Łódź