Additional options that you can use: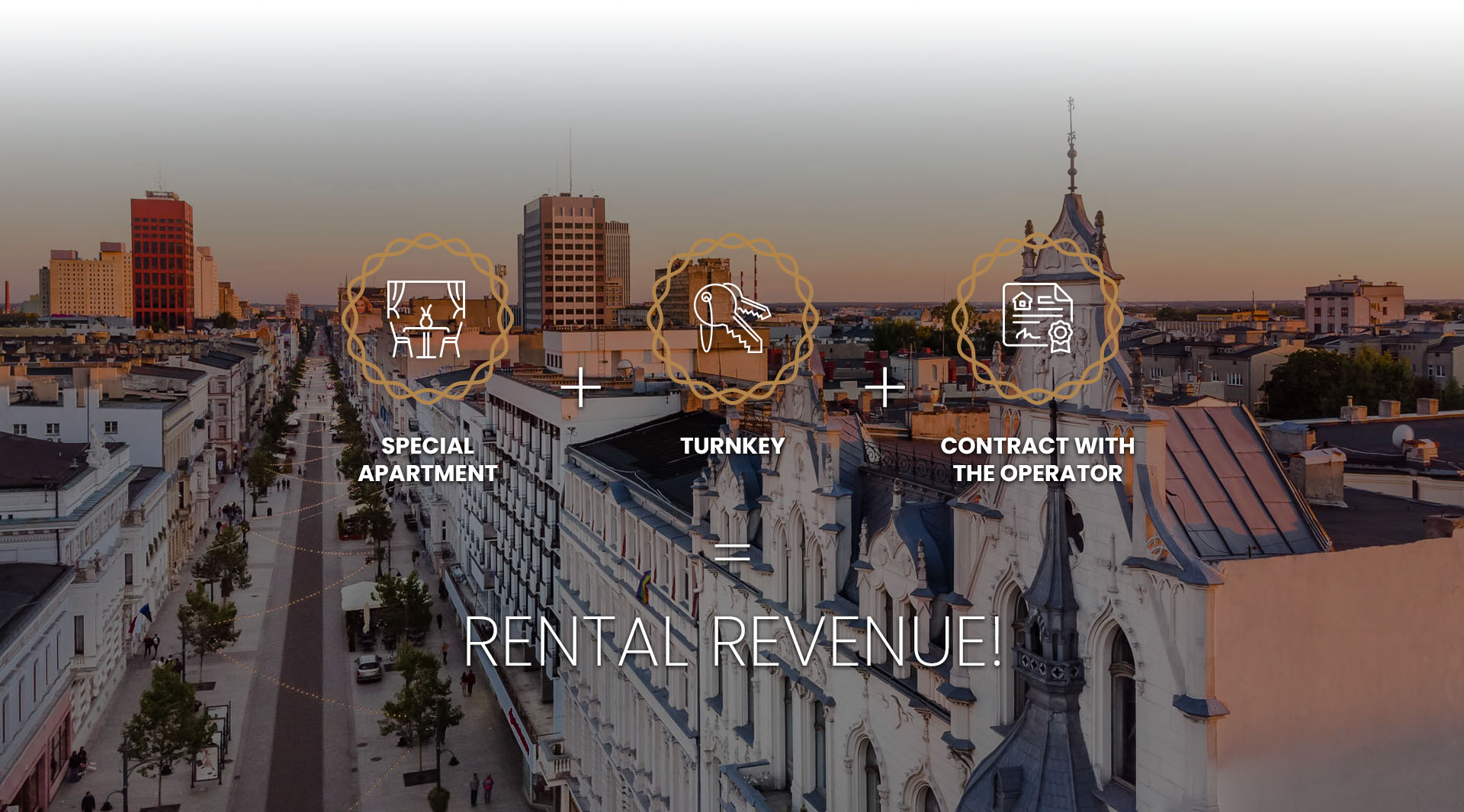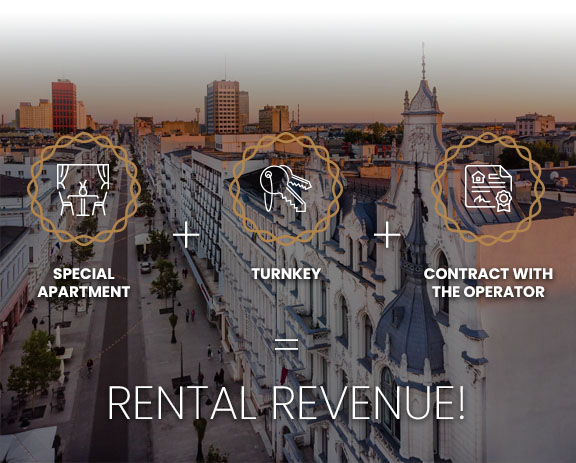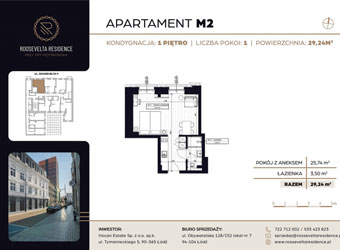 2

rooms

29.23

area in m2

7,4%

annual rate of return
Net price: 392 440 zł
Net price with turnkey: 480 130 zł
Annual net rent: 35 305 zł
PROFIT FORECAST: 2 942 zł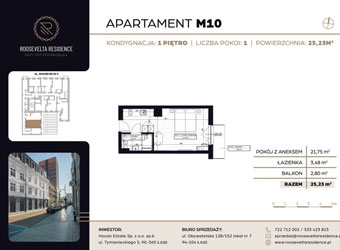 1

room

25.23

area in m2

7%

annual rate of return
Net price: 310 703 zł
Net price with turnkey: 386 393 zł
Annual net rent: 27 019 zł
PROFIT FORECAST: 2 081 zł
The operator taking care of the building, apartments, and positive opinions of clients, will result in reaching forecasted 47% of lease occupancy, and in consequence of reaching 65%. It will directly result in increased yearly profit.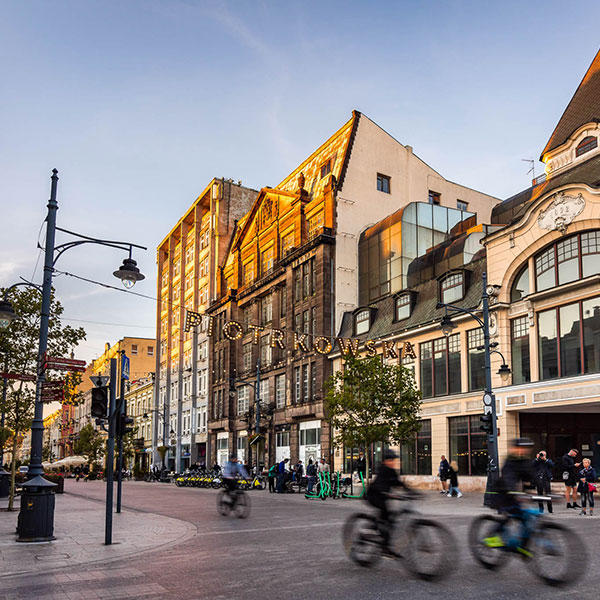 Invest and profit!
Become the owner of the unique Apartment in the heart of Łódź.
Investment in the Aparthotel Roosevelta Residence, which value will rise over time, is a safe way to allocate capital and get additional revenue from the rent.
The offered apartments are truly a unique investment product. Aparthotel Roosevelta Residence, in terms of localisation and standard, meets every requirement posed to the best Aparthotels. Additionally, the apartments fulfil regular residential flats requirements (developer contract, purchase with 8% VAT), therefore making the investment safer and making it easier to use it as a leverage.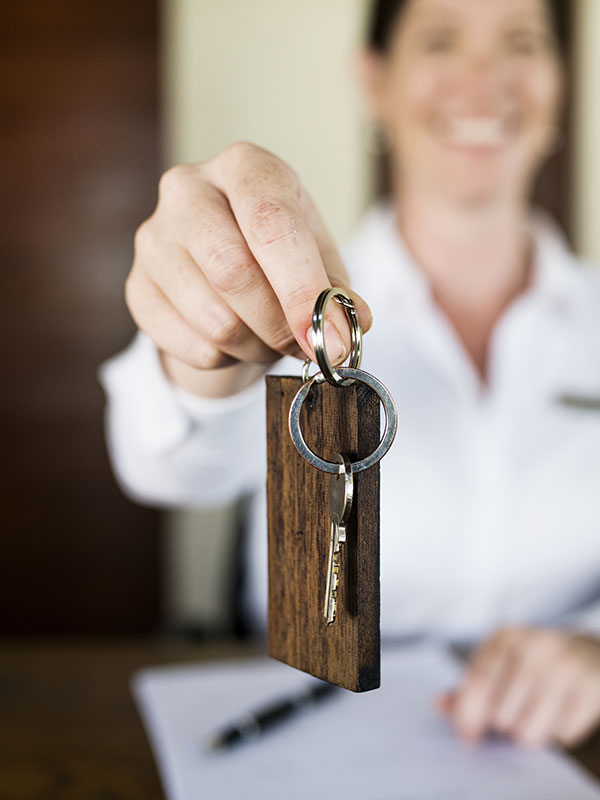 Reliable source of steady income
Łódź is a city, where the growth has recently accelerated rapidly. The rising interest in Łódź, from investors as well as tourists and business, generates demand for comfortable hotels and apartments. The localization of Roosevelta Residence in the strict business and tourist city centre is a guarantee of high revenue.
The prices of flats in Łódź had been "underestimated" for a long time, especially in the city centre. After new emerging investments and city programme of revitalization of historic tenement houses, we have observed yearly price rises by 12%. Yet, they still stay on a lower level than in other agglomerations, while Łódź is the 3rd largest city in Poland.
Assuming if the price trend will continue and minimal rental income of 6%, the total return on investment from Roosevelta Residence apartment can reach 18% yearly!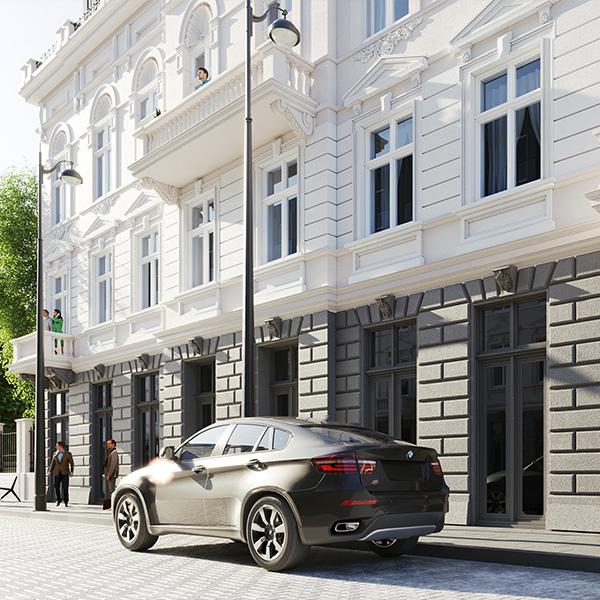 Truly contemporary apartments
The Roosevelt Residence is, on the one hand, a comfortable Aparthotel, guaranteeing guests a comfortable short-term stay. On the other hand, the amenities of the apartments, including a kitchenette, a work desk and other household appliances, allow for a longer stay.
Thanks to the use of universal solutions, the Apartment's offer can be easily adapted to various needs and requirements, which raises its attractiveness, and ensures security and investment's certainty for the investors.
Aparthotel's additional advantages:
each apartment is equipped with air conditioning,
each apartment is equipped with an electronic lock operated with a code, that makes self-check-in and check-out possible at any time,
reception, where guest can get support.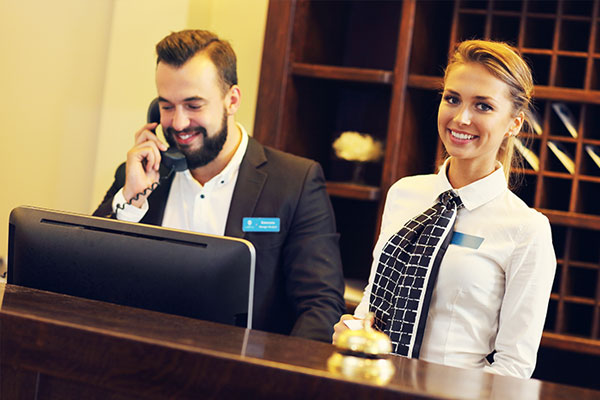 Operator
The whole premise is managed by a single operator, common to all owners. This approach makes marketing easier, therefore resulting in unified, high standard of the service that will lay ground for a well-established and recognized brand. It will benefit all apartments located in the Aparthotel Roosevelta Residence.
Operator's strategy
"From our experience we know that in Łódź, the most effective is a "hybrid" rental, which is a combination of a short-term rental with a business rental for several weeks or months. The Roosevelt Residence is an Aparthotel fitting perfectly into this strategy."
We offer a long-term lease agreement and settlement with the operator in the proportion of 70%/30%. When the Roosevelta Residence Aparthotel will succeed, we want to share it with investors and not limit the share of apartment owners in the revenue to a fixed "guaranteed" amount.
Based on our research, analyzes and our own experience, we predict that the minimum profit from renting an apartment will amount to 6%* per year.
The amount of the annual profit (understood as the net rent) was calculated as 6% of the net purchase price of the apartment in the developer's standard, in accordance with the developer's price list. The owner of the apartment also has additional costs related to real estate tax, insurance of the apartment, renovation fund, community rent, and utilities. The assumed revenue is also subject to taxation pursuant to the provisions of the law.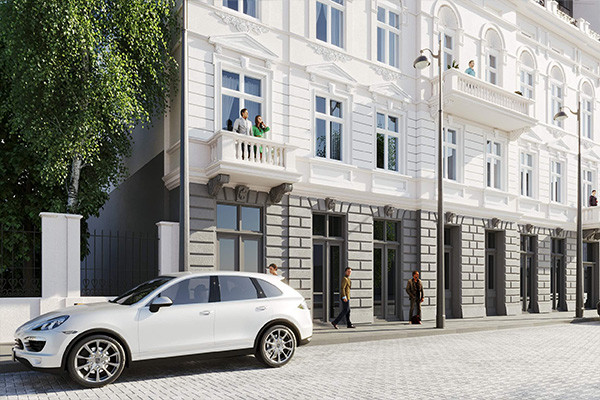 Operator's main goal
The objective of our activities is to build a recognizable Aparthotel brand and establish its position on the market. We would like the guests of the Aparthotel to associate Roosevelt Residence with high quality of services, comfortable stay and trouble-free service.
Aparthotel Roosevelt Residence - Aparthotel worth recommending!
Our mission is to take care of the entrusted apartments and assure you of them being in the safe hands. Through our reliable and transparent activities, we strive to earn long-term trust of the owners.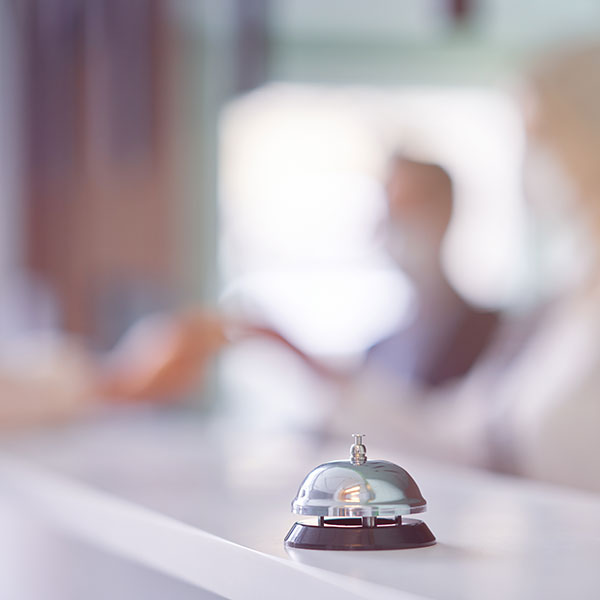 As part of the management of the Aparthotel, we ensure
efficient operation of the facility
professional service for the hotel guests
business customers acquisition
professional marketing through own websites
sale of the rooms on many web portals
professional and ecological cleaning
conservation services
reception
clear system of billing reports